DEMO SITE: LULU FOUNDATION
The Challenge
Lulu Foundation is a non profit organization that sends foster children to school under the "Send A Child To School" program. Since it was founded in 2007, Lulu Foundation was already able to send over 700 kids to high school. To be able to gather the funds to carry out the program, Lulu Foundation organize events and donations drives where they can gather volunteers, and fundraise for the "Send A Child To School" program.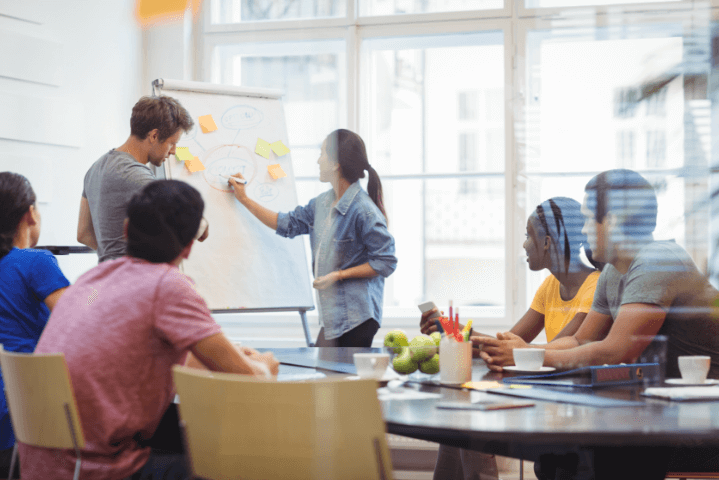 Donors and volunteers are the most significant players in charitable foundations and organizations, yet it can be difficult to achieve a good relationship with both groups. The use of manual data entry to maintain lists of names and donation records indicate an unsystematic way of handling donors and volunteers. Consistent communication with volunteers is often poorly maintained by foundation administrator, resulting in a decrease in the projected number of volunteers supporting events. Additionally, the use of Excel spreadsheets to maintain accurate volunteer registration in a nonprofit's master list can result in losing records of past volunteers who then become unavailable for upcoming events.

Generating brand awareness and consistent messaging

Fundraising

Attracting, egaging and retaining donors

Attracting volunteers and Board Members

Difficulty in scaling operations as engagements and revenue increase
Our Solution

CONTENT MANAGEMENT • COLLECTION MANAGEMENT • DONOR MANAGEMENT • CAMPAIGN MANAGEMENT
VOLUNTEER MANAGEMENT • ADVANCE ANALYTICS • PRODUCT CATALOG
E-COMMERCE MOBILE POINT-OF-SALE • FLOOR PLAN MANAGEMENT • ONLINE AUCTION
Serino Nonprofit is a portal designed to provide nonprofit organizations the tools to generate brand awareness, create consistent messaging, attract volunteers, engage and retain donors, fundraise effectively, and easily scale operations as engagements and revenue increase.
How we address these pain points
ADDRESS THE MESSAGING CHALLENGE
Enabling a content management platform designed to focus on
content development and less on the technology required for
creation and maintenance.
MANAGING COLLECTIONS ANYTIME AND ANYWHERE
Multi channel collection capabilities from online, mPOS to invoice
driven collection features give nonprofits the necessary tools to
recognize revenue anytime and anywhere.
CAMPAIGN MANAGEMENT
Campaign Manager designed to promote awareness and develop
qualified leads (Event management, emails and sms marketing,
sales campaigns).
VOLUNTEER MANAGEMENT THROUGH SOCIAL MEDIA
Social media focused volunteer management portal designed to
engage volunteers using social consciousness techniques to drive
participation and collaboration.
MANAGING DIVERSE DATA SOURCES AND DERIVING ANALYTICS
A service driven business model designed to scale alongside our
customers from operations support to customer services to on site
events support.
Lulu Foundation's pain points were addressed by Serino Nonprofit.
Check Lulu Foundation's demo website to see all the features
and services that Serino Nonprofit can offer.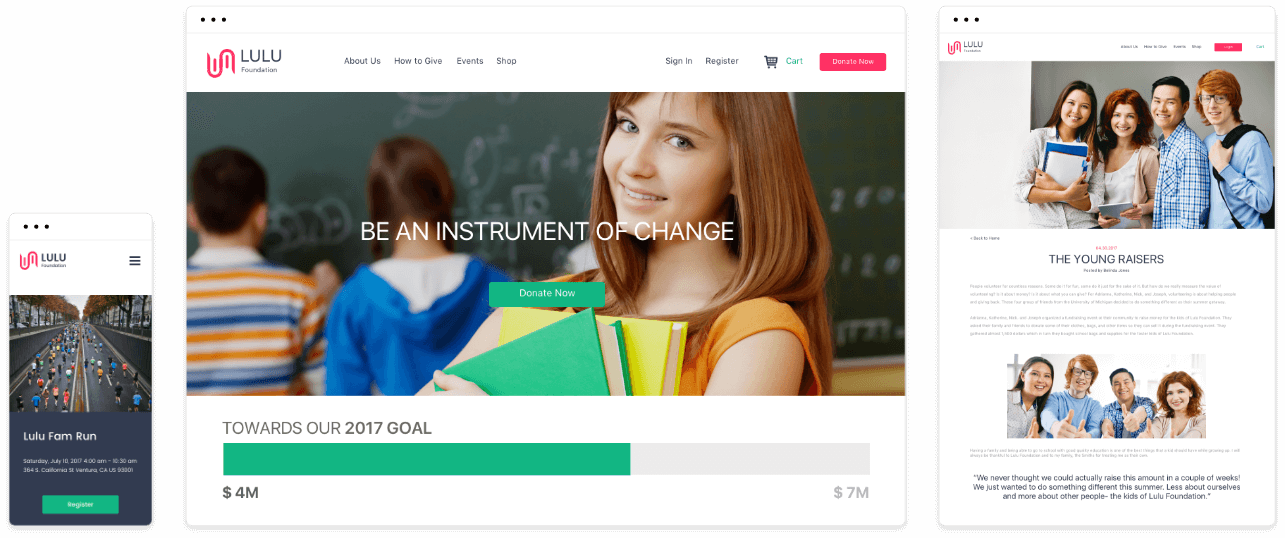 Enterprise Development
Embedded & Mobile Development

EMV
Test Services

Quality Assurance Services

Business Process Outsourcing

Cloud Hosting
& Sys Admin
Operational Impact
Improved volunteer experience
Effective communication between the volunteers and foundation
Improved partnership with donors
Increased number of donations
Improved donor management
Effective communication between the volunteers and foundation
Secure accept all forms of payments (credit, debit, contactless)
Manage live and online event auctions